CAT or the Common Admission Test is a computer-based test for entry to the coveted Indian Institutes of Management spread across the nation. Over time, other colleges have also started accepting it as a recognized entry level test. It tests the candidate's ability on key grounds such as quantitative ability, data interpretation, verbal ability, reading comprehension and logical reasoning. The score is valid for a full year. The test duration is 3 hours.
Here is a list of the best CAT coaching institutes in Jaipur that we are sure you wouldn't want to miss.
F-13/22, First Floor, GeejGarh Tower, Near Hotel Hilton, Hawa Sadak, Jaipur, Rajasthan, 302006
| Course Name | Fees |
| --- | --- |
| Ipm Span For IIM Indore and Rohtak Aspirants | ₹ 93,770 |
| Mba + Pdp Residential | ₹ 79,999 |
| CLAT | ₹ 130,000 |
+8 More Courses with FeesCLICK HERE TO GET FEES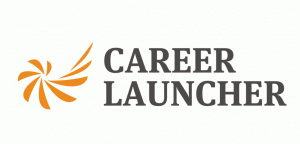 When it comes to CAT preparation, Career Launcher is the first name that strikes our mind. Undoubtedly, this institute has created a niche for itself in no time. Each year, countless students preparing from this place attain top ranks. In fact, this institute is filled with students all throughout the year.
The courses offered by Career Launcher are:
Classroom Courses
Night Classes
Test Series
Online Coaching

TIME or Triumphant Institute of Management Education is a name to reckon with. Students connect this name with high ethics and top quality coaching. The faculty consists of some reputed names from all across the country including several alumni of the best colleges in the country. TIME has its vision devoted to the betterment of the students. It offers a set of 3 courses which the students can choose from:
Classroom programme
Distance learning or online courses
Online test series

Another well-known name in the list is PT education. When it comes to writing about the best CAT coaching institutes in Jaipur, PT Education never fails to impress its students. The institute is located in a great location, making it accessible for students in and around the city. In fact, each year this place sees a rush of students from outside Jaipur as well. It offers usual courses pertaining to MBA entrances both, online as well as offline.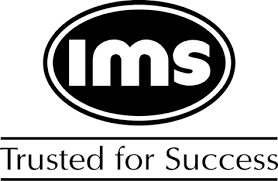 With a range of courses under its ambit, it would be unjust to not include IMS in the list of the best CAT coaching institutes in Jaipur as well. One of the key features of this place is that it enables students to feel free and ask questions at any time when they feel like. Students review this place it as the best place to get their doubts clear.
The following courses are offered by IMS:
MBA Catapult
Engineer's MBA
MBA Elite
CATapult Xpress
CAT Maximiser
eMaximiser
Correspondence
Test series
312,313,Third floor, Sunny Paradise, Near Big Bazaar,D-11,New Light Colony, Tonk Road, Jaipur, Rajasthan, 302015
+6 More Courses with FeesCLICK HERE TO GET FEES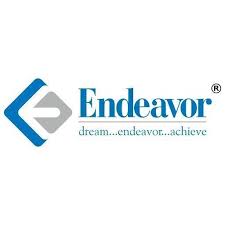 The reason why it enters into the list of the best CAT coaching institutes in Jaipur is that it has been created not only to shape the aptitude of the student but also his attitude. The team is empowered by people who are masters of their jobs. With a history of record-breaking results, Endeavour has left no stone unturned to ensure the success of its students.

Here is the last name in our comprehensive list of the best CAT coaching institutes in Jaipur. Lotus has evolved as a student-centric place not only because of its teaching methods but because of its faculty members who are there at the service of students anywhere and anytime. The results are a testimony of the sheer hard work that the institute puts in for the betterment of its students. We strongly suggest that you at least take a tour of this place for you to believe us.
So this was all about the best coaching places for those wishing to become entrepreneurs in their near future. Please note that Studydekho has undertaken a thorough study of the best places so that it can provide you with the correct information. We hope that you find this piece of writing useful. At the same time, we also suggest that you visit each institute personally so that you can assess them by talking to their representatives.