IELTS coaching institutes in Chandigarh play an important role in the selection procedure for the IELTS exam. In earlier times the idea of studying abroad brought with it a lot of complexities. However, things have now become a  bit simpler where you now need to concentrate on clearing exams like IELTS, GRE, TOEFL etc. All these exams are conducted for non-native English-speaking countries and are a measure of how well one can cope up with the foreign language. You would need IELTS coaching institutes in Chandigarh to help you crack the exam.
These institutes help tune the students as per the exam pattern and make them practice which results in a better result. Read on to know more about the list of top IELTS coaching institutes in Chandigarh.
List of Best IELTS Coaching institutes in Chandigarh
Dreambird Education and Consultants Chandigarh is one of the best IELTS coaching in Chandigarh for a reason. They have 98% success rate and offer customized services to the students according to their efficiency, knowledge, caliber and feedbacks. Dreambird Education Consultants Chandigarh offers you intensive training to achieve your desired score, bands, empowering you with more proficiency, confidence, personality and making you fully prepared to settle your life abroad.
Dreambird Chandigarh offers you with smaller batch sizes which helps students for one-to-one interaction and they can ask their doubts confidently. They give you the best personal attention which you need to clear your exam.
With multiple batches both morning and evening enables students and working professionals to attend this the class with no problems. Here are the following list of the courses which Dreambird Chandigarh offers:
• IELTS online
• IELTS offline
• Spoken English
Additional Features of Dreambird Education & Consultants
• Small batches (max 12 students)
• Early morning offline classes
• Late evening online classes
• Complimentary grammar and pronunciation sessions
• Assistance in IELTS exam booking

Dolphin Head Hunter is another best IELTS coaching institutes in Chandigarh.  It has its branches in Chandigarh, Patiala, and Ambala. Dolphin Head Hunter has a team of expert trainers who train students according to the market requirements.
Dolphin Head Hunters is one of the top IELTS coaching institutes in Chandigarh because they have trained and helped thousands of students in settling their careers because of the right guidance.
Courses Offered by Dolphin Group Chandigarh
IELTS
PTE
Personality Development
Interview Preparation
Additional Features of Dolphin Group Chandigarh
Short Batches
Course completion before the IELTS test dates 2018 selected by you
IELTS Listening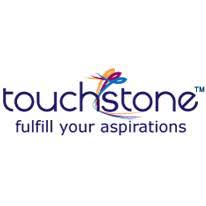 Touchstone Educational is another great institute for the IELTS. The institute has also received the award for being the No.1 IELTS institute in the region (Punjab and Chandigarh) in 2009 and is still one of the best institutes for IELTS coaching institutes in Chandigarh. Apart from this, it has won several other awards in 2010 as well as 2011 which talks about the quality of education imparted here.
Courses Offered by Touchstone Chandigarh
IELTS
PTE
TOEFL
Spoken English
Business English
General English
Interview Preparation
Additional Features of Touchstone Chandigarh
Flexible Batches and Batch Timings
Live Video Lectures
Interactive Sessions
Test Series
Doubt Counters
Multiple Batches going on with different speeds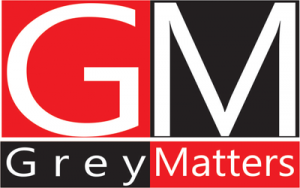 Grey Matters has been successful in helping the students secure a good score which has resulted in the students getting admissions in promising universities world over.  If you are planning to take an English speaking course in Chandigarh, it's a great coaching to have it on the list. It is renowned in Chandigarh and the tri-city area for its results and students of Grey Matters usually have an edge.
Courses Offered by Grey Matters
Additional Features of Grey Matters
Flexible Batches and Batch Timings
Live Video Lectures
Interactive Sessions
Test Series
Doubt Counters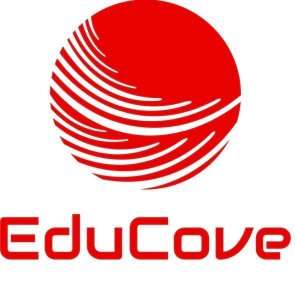 The institute provides some great and methodological teaching for IELTS, PTE and Spoken English. One can visit the Institute on his own or contact them on the phone. With a rich and enhanced content that covers all topics that are asked in the exam, Educove IELTS Coaching ensures that their coaching programmes enhances the overall personality of the aspirant so that he is confident enough to present himself in the best manner possible in front of those testing the candidate. This ielts coaching in chandigarh is home to some of the finest and experienced ielts coaches to help you upstage this exam and instil English language in you. please note that this academy offers free classes for IELTS and PTE. student visa consultancy is also offered. Hence making the institute, one of the best IELTS coaching institutes in Chandigarh.
Courses Offered by EduCove
IELTS
PTE
Spoken English
Personality Devlopment
Study Visa
Permanent Residency
Additional Features of EduCOve
Single modules for the IELTS reading, spoken, listening and IELTS writing
Test Series
Flexible Batch Timings
Doubt Sessions
Recovery Classes
Cutting Edge Infrastructure
Interactive Classroom coaching
Centrally Located Campus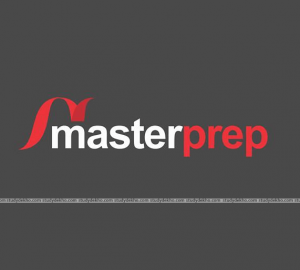 Masterprep in Chandigarh is a coaching institute that excels in providing coaching for IELTS (International English Language Testing System), Spoken English and PTE (Pearson Test for English). The coaching is led by senior consultants, who has more than 5 years experience in guiding students towards excellence in English. Masterprep have well-trained teachers and trainers who have years of experience in teaching English.
Courses Offered by Berkeley Overseas
PTE
Spoken English
IELTS
TOEFL
Additional Features of Berkeley Overseas
Small Batches
Test series
Doubt Counters
Back up sessions
Live Interactive Classes
Courses Offered by Epic Touch Chandigarh
IELTS
CELPIP
CD-IELTS
Spoken English
Additional Features of Epic Touch Chandigarh
Small Batches in Classes
Flexible Batch timings
Doubt and Backup sessions

The British Institiue of Languages & Overseas Education (TBIL)  is the name to be relied upon when it comes to language training. Been the success point of many students, TBIL Chandigarh gives out an ambience instilled teaching accompnaied by the best of auido-video tools to animate out the real exam stimulate. Whether its IELTS, TOEFL, PTE, or foerign langauge classes, TBIL Chandigah is the institute feeding the requirements of our abroad aspirants.
For candidate, the band score(0-9) is all that matters. TBIL Chandigarh builds up confidence in students for the spoken test, guides them to increase concentration through their student-friendly methodologies, for the listening round weekly tests are held and regular doubt classes are arranged for the written round. Their rich heritage of expetise added by students endeavour has been the centre of this institute success and the success of foerign aspirants.
Topping the list of students, TIBL is surely one of the bets ielts coaching institutes in Chandigarh giving a majestic approach to the IELTS training.
Courses Offered by TBIL
IELTS
PTE
TOEFL
Spoken English
Personality Development Classes
French & German langauge courses
Interview Preparation
Additional Features of TBIL
Single modules for the IELTS reading, spoken, writing and listening
Regular Mock tests acompanied by exclusive sets of study matyerial
Flexible Batch Timings
Interview Preparation Sessions
Pre-Departure Sessions
Excellent result percentage with an average band score of 8+
Epic Touch is situated at Sector 30C, Chandigarh. Keeping in mind that each student is different from the other and has different requirements, the institution is offering a wide range of choices that are tailor-made to suit his needs. We trust each kid is fit for being incredible regardless of the conditions. It takes a mentor with more than learning to lead an understudy through their capability to enormity. We have faith in each understudy. Our learners, after effectively finishing their preparation, are completely equipped for exceeding expectations and to clear every one of the periods of any meeting, based on their specialized information and aptitudes given by us. Our understudies are constantly kept refreshed with new and up-and-coming innovations and abilities by our group of specialists this is why it is one of the best IELTS coachings in Chandigarh. Motivational sessions, leave the students propelled to support the nation and turn out to be better people. A group of devoted right-hand resources stays accessible all the time to take care of the issues. Backup Classes are arranged and organized for particular understudies, as indicated by their execution answers, to enhance the execution level of such students.
Courses Offered by Epic Touch Chandigarh
Additional Features of Epic Touch Chandigarh
Test Series
Flexible Batch Timings
Live Interactive Doubt Sessions
Personalized batch timings
Institute does not exists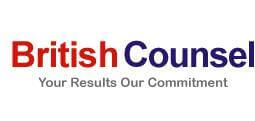 British Counsel is one of the leading study centres among the list of best IELTS coaching institutes in Chandigarh. The institute has a reputation for being the best education centre for such courses and undoubtedly it is very well accredited and is a great IELTS institute in Chandigarh. The team present with the council is very well versed in the language and has excellent teaching methods. The institute offers a lot of courses and the aspirants may choose.
Courses Offered by British Counsel
IELTS
Spoken English
VISA
Group Discussion/Personal Interview
Corporate Training
Additional Features of British Counsel
Small Batch Strength
Flexible Timings
Doubt Sessions
Test Series
We take immense pride to call ourselves extremely ethical and customer-centric overseas consultancy company. In a very short span of time we have successfully created a niche for our brand with our professional approach and equitable conduct in a fiercely competitive domain. We have a right mix of talent with rich experience and complete understanding of
education and immigration
industry. Our team of certified Career Counsellors is extremely skilled to help our clients in making the right career choices. And our highly knowledgeable faculty promises to sharpen the academic proficiency of our
clients, to help them sit with confidence in IELTS-PTE-CAE tests. We are committed to serve our clients with integrity, consistency and transparency. We strongly believe in lawful work ethos, hence all our transactions are completed with detailed orientation and accuracy.
Global Strides Chandigarh offers the following courses
PTE
Spoken English
General English
TOEFL
Business English
IELTS
Interview Preparation
Texas Review is one of the best IELTS coaching institute in Chandigarh. The reason behind this is the amazing teachers which the institute have. Along with these experienced teachers, the institute also has a wide range of exams which it prepares students for. Be it IELTS, GRE, GMAT or any other study abroad exams, Texas review is the first choice for the students.
Texas Review Chandigarh provides you with latest course material which is technically structured as per the latest IELTS pattern. It also provides you with unlimited practice sessions to build up your skills, you can also study from their amazing mobile application. It also provides you with the facility to retake the whole course free of cost, Isn't that amazing? Well that's what makes it one of the best coaching institute in Chandigarh.
Courses Offered by Texas Review Chandigarh
Additional Features of Texas Review Chandigarh
Short Batches
Course completion before the IELTS test dates selected by you
Take classes from anywhere.
Amazing 7 Days Refund Policy.
The British IELTS Academy Chandigarh  is situated at Industrial Area Chandigarh. This is the best stage to take in the relational abilities and certainty. We, cooperate to accomplish new statures in fields of correspondence.  The institute provides training for communication in English which is useful for those getting ready for IELTS. They go for utilizing all the accessible assets to give training and education to their students. We provide training to these tests as well as help our customers in recording the structures and applications process making it less demanding for them and decreasing the hindrances in their way. Our students and customers are our need. The nimble career institute is a rich mixture of skilled teachers, who with their knowledge impart education and help the students in mastering the exam and move ahead on the road of making a future abroad. The institution treats its clients with the genuine seal of trust and makes their students their priority. The expertise and analysis conducted at the institute give it an edge over all its rivals. They aim to achieve excellence by making full use of their resources. They provide proper study material and exam pattern almost similar to the actual paper pattern. Along with the spoken English, the institute provides with the following courses:-
Courses Offered by British IELTS Academy Chandigarh