IELTS coaching institutes in Chandigarh plays an important role in the selection procedure of the IELTS exam. In earlier times the idea of studying abroad brought with it a lot of complexities. However, things have now become a  bit simpler where you now need to concentrate on clearing exams like IELTS, GRE, TOEFL etc. All these exams are conducted for non-native English speaking countries and are a measure of how well one can cope up with the foreign language. You would need IELTS coaching institutes in Chandigarh to help you crack the exam.
 These institutes help tune the students as per the exam pattern and make them practice which results in a better result. Read on to know more about the list of top IELTS coaching institutes in Chandigarh.
List of Best IELTS Coaching institutes in Chandigarh
SCO 58-59, Sub. City Center, Sector 34A, Chandigarh, 160022
| Course Name | Fees |
| --- | --- |
| IELTS (1 month) | ₹ 8,000/- |
| PTE (1 month) | ₹ 10,000/- |
| SPOKEN ENGLISH (per month) | ₹ 4,000/- |
+6 More Courses with Fees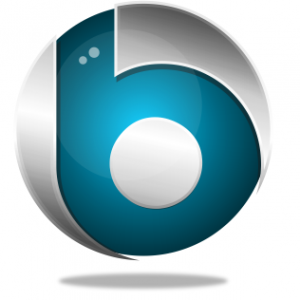 Blue Sapphire is a trusted immigration service provider and the best institute for the IELTS coaching institutes in Chandigarh. Its preparation courses like IELTS, spoken English, English Written and interview skills development are taken into consideration by experienced trainers that explain each and every concept efficiently and professionally.
The committed team of counselors, education advisers works with a strict student approach. IELTS is tough stuff to take on when it comes to career but this company helps you to achieve all your dreams.
Courses Offered by Blue Sapphire Chandigarh
IELTS
Interview Preparation
TOEFL
Immigration Services
Additional Features of Blue Sapphire Chandigarh
Test Series
Doubt Counters
Flexible Batch Timings
Completion of the Course before your selected IELTS test dates 2018
SPONSORED
---
(9780754465)

Dolphin Head Hunter is another best IELTS coaching institutes in Chandigarh.  It has its branches in Chandigarh, Patiala, and Ambala. Dolphin Head Hunter has a team of expert trainers who train students according to the market requirements.
Dolphin Head Hunters is one of the top IELTS coaching institutes in Chandigarh because they have trained and helped thousands of students in settling their careers because of the right guidance.
Courses Offered by Dolphin Group Chandigarh
IELTS
PTE
Personality Development
Interview Preparation
Additional Features of Dolphin Group Chandigarh
Short Batches
Course completion before the IELTS test dates 2018 selected by you
IELTS Listening
SPONSORED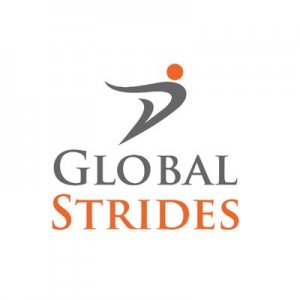 Global Strides in Chandigarh is another brilliant IELTS coaching institute. The coaching institute has been completing the dreams of the students by sending them abroad. Moreover, the coaching institute provides complete facilities to the students so that they may nourish their deep roots of wisdom with knowledge. Global Strides is one of the best IELTS coaching institutes for a reason. This is because the coaching institute has helping and dedicated teachers who believe in teaching students in a student-oriented way. What's more in the box is that the coaching institute provides flexible batch timings, amazing study environment, doubt counters and much more.
Courses Offered by Global Strides
Additional Features of Global Strides
Test Series
Flexible Batch Timings
Live Interactive Doubt Sessions
Personalized batch timings
(Contact us- 9779779949)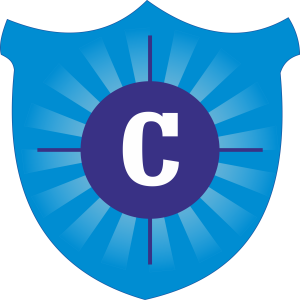 New Cambridge College is one of Chandigarh's oldest, renowned and the best IELTS coaching institute in Chandigarh. Providing great results, NCC is the top institute for IELTS, PTE, GRE, GMAT, SAT, French and many more such courses. With a rich heritage of teaching students and helping them study abroad, it is one of the most reputed study abroad consultancy services providers in Chandigarh. The diverse range of language and study abroad courses makes New Cambridge College the best coaching institute in Chandigarh. With the able and proficient teaching staff, New Cambridge College provides the best IELTS Coaching in Chandigarh.
Courses Offered by New Cambridge College
PTE
IELTS
TOEFL
GRE
GMAT
SAT
French
Spoken English
Additional Features of New Cambridge College
Free initial assessment for every student
Unlimited mock tests
Personalized coaching
Live classes
Free study abroad assessment
Online Coaching courses offered by New Cambridge College
IELTS
PTE
TOEFL
GRE
GMAT
SAT
Epic Touch Chandigarh an institute to be reckoned for its proficient training in international aptitude exam and spoken classes. Incorporated by a team of industrious & passionate individuals, this coaching institute believes excellence only achieved by sheer hard work coupled by the use of smart work and uses this study framework for instilling holistic learning in the aspirants. An authorized institute & certified faculty by IDP Australia, Epic Touch is to impart professional teaching and at the same time delivering result oriented teaching through their mentorship programmes lighting the aspirants path and paving the way forward for them by guiding aspirants in each and every step.
Test Series is one of its strong fortes focusing on engrossing a practice habit in the students and thoroughly preparing the aspirants for international recognizing the latest trends and patterns in their test series. Quality teaching always leaves holes in the preparation if there are no substantial preps solutions to complement the coaching. At Epic Touch, study material is built keeping in mind the present day competition & foreign aptitude requirements, tutored by a high octane teaching sessions and ultimately fulfilling the engagement required between students & teachers for studious learning.
Courses Offered by Epic Touch Chandigarh
IELTS
CELPIP
CD-IELTS
Spoken English
Additional Features of Epic Touch Chandigarh
Small Batches in Classes
Flexible Batch timings
Doubt and Backup sessions
SPONSORED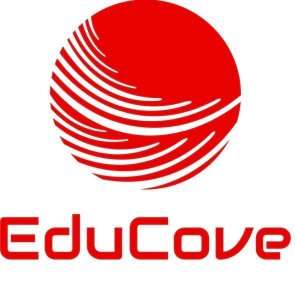 The institute provides some great and methodological teaching for IELTS, PTE and Spoken English. One can visit the Institute on his own or contact them on the phone. With a rich and enhanced content that covers all topics that are asked in the exam, Educove IELTS Coaching ensures that their coaching programmes enhances the overall personality of the aspirant so that he is confident enough to present himself in the best manner possible in front of those testing the candidate. This ielts coaching in chandigarh is home to some of the finest and experienced ielts coaches to help you upstage this exam and instil English language in you. please note that this academy offers free classes for IELTS and PTE. student visa consultancy is also offered. Hence making the institute, one of the best IELTS coaching institutes in Chandigarh.
Courses Offered by EduCove
IELTS
PTE
Spoken English
Personality Devlopment
Study Visa
Permanent Residency
Additional Features of EduCOve
Single modules for the IELTS reading, spoken, listening and IELTS writing
Test Series
Flexible Batch Timings
Doubt Sessions
Recovery Classes
Cutting Edge Infrastructure
Interactive Classroom coaching
Centrally Located Campus
SPONSORED
---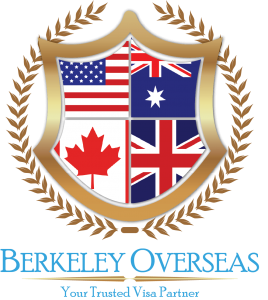 Berkeley Overseas in Chandigarh is a coaching institute that excels in providing coaching for IELTS (International English Language Testing System), Spoken English and PTE (Pearson Test for English). The coaching is led by senior consultants, who has more than 5 years experience in guiding students towards excellence in English. Berkeley Overseas have well-trained teachers and trainers who have years of experience in teaching English.
Courses Offered by Berkeley Overseas
Additional Features of Berkeley Overseas
Small Batches
Test series
Doubt Counters
Back up sessions
Live Interactive Classes
---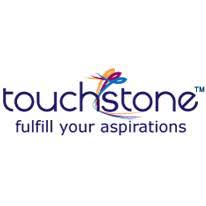 Touchstone Educationals is another great institute for the IELTS. The institute has also received the award for being the No.1 IELTS institute in the region (Punjab and Chandigarh) in 2009 and still one of the best institutes for IELTS coaching institutes in Chandigarh. Apart from this, it has won several other awards in 2010 as well as 2011 which talks about the quality of education imparted here.
Courses Offered by Touchstone Chandigarh
IELTS
PTE
TOEFL
Spoken English
Business English
General English
Interview Preparation
Additional Features of Touchstone Chandigarh
Flexible Batches and Batch Timings
Live Video Lectures
Interactive Sessions
Test Series
Doubt Counters
Multiple Batches going on with different speeds
---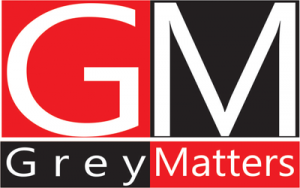 Grey Matters has been successful in helping the students secure a good score which has resulted in the students getting admissions in promising universities world over.  If you are planning to take an English speaking course in Chandigarh, it's a great coaching to have it on the list. It is renowned in Chandigarh and the tri-city area for its results and students of Grey Matters usually have an edge.
Courses Offered by Grey Matters
Additional Features of Grey Matters
Flexible Batches and Batch Timings
Live Video Lectures
Interactive Sessions
Test Series
Doubt Counters
---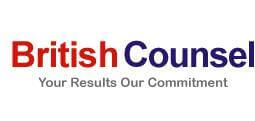 British Counsel is one of the leading study centers among the list of best IELTS coaching institutes in Chandigarh. The institute has a reputation for being the best education center for such courses and undoubtedly it is very well accredited and is a great IELTS institute in Chandigarh. The team present with the council is very well versed in the language and has excellent teaching methods. The institute offers a lot of courses and the aspirants may choose.
Courses Offered by British Counsel
IELTS
Spoken English
VISA
Group Discussion/Personal Interview
Corporate Training
Additional Features of British Counsel
Small Batch Strength
Flexible Timings
Doubt Sessions
Test Series
---

Be it overseas Education, Study Visa, Immigration etc. Western overseas offers solutions for all these problems.
The students are given proper guidance and information when it comes to studying abroad. So if you are willing to take an English speaking course in Chandigarh, it's a great coaching to go in. The institute is a great IELTS institute in Chandigarh The institute also offers a range of on-site programs which are related to personality development as well as improvement of group discussion skills.
Courses Offered by Western Overseas
Study Abroad
IELTS
PTE
OET
Spoken English
Additional Features of Western Overseas
Top-Notch modular classes
Live Lectures
Interactive Sessions
Practice Sessions
Test Series
Doubt Counters