November 26, 2019
Chandigarh, Engineering, Government Jobs, IES, IIT-JEE, Jee Advanced, Jee Mains, Non Medical, SSC JE, UPSC
No Comments
Are you looking for the best SSC JE coaching in Chandigarh where you can get SSC JE electrical, mechanical and electronics coaching in Chandigarh with advance study material, We provide you best SSC JE coaching in Chandigarh with highly professional staff. By getting an education from these institute experts, you will surely achieve great results. For every subject, They have a team of high professionals. Visit our website and know briefly about our syllabus and admission pattern of SSC JE exam. Don't compromise with your future. Come and gain the best education.
Here is one of the top SSC JE coaching in Chandigarh for Electrical, Mechanical, Electronics, and Civil in Chandigarh. Courses are conducted throughout the year for JE coaching. These institutes provide the best study material for practice which includes detail descriptions of subjects and objective notes.

This institute is located in sector 34, Chandigarh and is considered as one of the top SSC JE coaching institutes in Chandigarh. The institute was set up in 2009 and since then it has given excellent results in this field.
The institute is famous in the tri-city area for providing the best education. The faculty here includes Ex-IES officers as well as SSC JE Toppers who have completed their M.Tech or Ph.D. from top Universities across the country. Previous year's question papers are also thoroughly discussed and solved here. Thus, this institute has rightfully found its place among the list of best SSC JE coaching in Chandigarh. According to the aim of the candidate, they can choose from the following courses.
IES Coaching
GATE Coaching
PSUs Coaching
SSC JE Coaching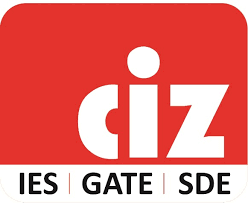 CIZ is considered as the Top SSC JE coaching institute in Chandigarh and is located in Dainik Bhaskar building, sector 25D, Chandigarh. Call 9814476777. Founded by some of India's leading academicians and dedicated to excellence in IES and GATE preparation, Compete India Zone – An Engineering Enterprise by IITians (a unit of CIZ Educational Visions Private Limited) is building a role model for delivering success in the elite examinations of IES and GATE.
CIZ's unique cutting-edge coaching model with a success ratio of 98%, is unique to most engineering coaching institutes of India. CIZ provides best coaching for GATE and IES aspirants in Chandigarh in Civil, Electrical, Electronics, Mechanical, and Computer Science CSE.
The faculty is ex-IES Officers or IITians. This institute is rightly placed in the list of Best SSC JE Coaching Centers in Chandigarh. CIZ offers Classroom Programs, Online Programs, Test Series, Interview Guidance Programs under the following:
IES (ESE) Coaching
GATE Coaching
SDE/JE Coaching
SSC JE Coaching
PSUs Coaching

The coaching institute provides one of the best SSC JE coachings in Chandigarh. This institute is located in sector 34A, Chandigarh. The main focus of the coaching institute is to enhance the technical knowledge of the students which helps them to get well settled in their careers. The faculty here is also one of the best available in the city consisting of teachers from IITs, NITs etc. making its place into the list of top coaching in Chandigarh.
Timely completion of the syllabus and additional numerical classes are organized for students to ensure their proper development. Students can opt for either of the following programs which are available with the coaching institute; one of the leading best SSC JE coaching institute in Chandigarh.
Regular Classroom
Weekend Classroom
Crash Course
Test Series